Help Your Pastor Address Abortion With Our Free (Digital) Book for Pastors, Plus Other Resources Featuring Important New Information about Abortion

Mark Your Calendars for Coerced Abortion Awareness Week in April!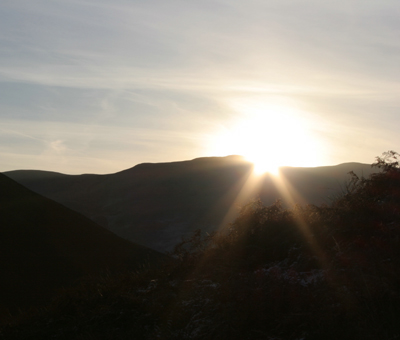 It's a new day! The Church Awareness Project is awakening pastors and churches across the nation.
Last year, the Elliot Institute conducted a survey that found that many people in churches and pro-life circles want their pastors to speak out about abortion. Most of our respondents also told us that they seldom, if ever, hear anything about this issue from the pulpit.
You can help change this! Simply share the Jericho Plan — and a few other supporting resources — with your pastor and ask him to address this issue from a unifying, evidence-based and compassionate pro-woman/pro-life perspective.
You can help end the silence and remove some of the stigma that surrounds this issue.
Give Your Pastor A Free Copy of The Jericho Plan Guide for Pastors!
Make sure your pastor has a free electronic copy of The Jericho Plan: Breaking Down the Walls which Prevent Post-Abortion Healing by Elliot Institute Director Dr. David Reardon (more about this below).
What They Don't Know Can Hurt Our Communities …

Silence Isn't Golden. Studies Show the Flock Wants Leadership on these Issues

There are many clear and present risks and needs in our churches and communities, not to mention the grave moral issues involved and the loss of countless unborn children, and many traumatized mothers who are coerced, abused or otherwise exploited, or who die before or after abortion.
Many fathers and families among us are directly or indirectly affected, too.
As the Elliot Institute's survey revealed, many pro-lifers want to see more church leadership on these issues. They are also concerned that silence can leave many at risk, including unwanted or coerced abortions or post-abortion heartbreak and isolation. Some may even be at risk of despair or suicide.
There are mothers, fathers, teens and families sitting in the pews near you who have been deeply affected, whether directly or indirectly. Many are misjudged or have felt blanket condemnation from the harsh public, political or personal rhetoric of a few. Others have left the church altogether feeling bitter or marginalized. (A public invitation to an open church event may help bring them back or at least soften their hearts.)
What You Can Do to Open Hearts, Minds and Doors:

The Church Awareness Project provides free resources and action steps to:
Give your pastor a free book and other resources, and ask him to speak about abortion from an evidence-based, pro-woman/pro-life perspective.
His message should incorporate news about widespread coercion in its many forms and show compassion for individuals and families still at risk or directly or indirectly affected.
Involve your church members and leaders in these issues.
Educate church leaders and communities about evidence that most abortions are unwanted or coerced and forced abortions that may also be happening in their midst.
Educate church leaders and communities about post-abortion trauma, grief and suicide risk that may be suffered by those around them.
Share resources for help, hope and healing. (You'll receive these if you complete the Join the Project box on this or other pages.)
Share the good and unifying news that those in our churches and communities at risk or already hurt are not alone. Tell them that help is available, whether for unwanted, coerced or forced abortion, or for any pregnancy-related challenges or post-abortion issues.
Get a Free Book (in Digital Format) for Your Pastor and Other Resources When You Sign Up.


Sign up to be a part of the Church Awareness Project. You'll receive a free e-book to share with your pastor or church leaders, free educational materials, resources for your church and more. Plan to participate in Coerced Abortion Awareness Week in April, to mobilize our churches on these issues.
When you sign up, you will receive a free electronic copy of The Jericho Plan plus other important resources, including a "help and healing" kit.
This ebook can be read on any computer with Adobe Reader; you don't need a special e-reader for it. You'll get other educational materials, too, to use and share with church leaders and others in your faith community.
Click here to join the Church Awareness Project. You will receive an email with instructions about how to download resources, plus other information about how to participate.
If you have already joined the Church Awareness Project, you don't need to sign up again. We'll send out updates and links to all our resources in the coming days.
Mark Your Calendar for Coerced Abortion Awareness Week.

Participate in Coerced Abortion Awareness Week during April. Help educate church leaders, church communities and the general public that abortion is often not about free, fair and fully informed "choice" as widely presumed. Shedding light on this unspoken injustice and abortion's heartbreaking aftermath can remove shame and open doors.
This includes two Sundays for added planning and flexibility. We will send out more on this soon.