Please make a tax deductible contribution to support the Elliot Institute's work.
---

1. Donate by Check or Money Order
Mail us a check or money order. Maximizes your contribution because there are no fees. But it does take a bit longer and you pay the postage.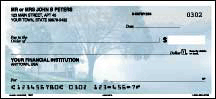 Mail To:
Elliot Institute
PO Box 7348
Springfield, IL 62791-7348

2. Online Credit Card Donation
PayPal will process your credit card on line.* Fees will reduce your donation by 2.9% plus $0.30 per transaction.
<< Click here to donate online
3. Call 1-888-412-2676 during office hours to make a donation by phone.
Our office hours are 9am-5pm (CST) Monday - Friday.
4. Become A Sustaining Partner

Our Sustaining Partners are the "backbone" of our ministry and support our work through donations made on a regular basis. Sustaining Partners pledge to make regular gifts for a year but choose the amount and how often they want to give.

You can become a Sustaining Partner by downloading a pledge form and mailing it to us, or contact us 1-888-412-2676.
Learn more about our work here.

Question or difficulty??
Elliot Institute
PO Box 7348
Springfield, IL 62791-7348
+1 217 525 8202
email
*Note: We are currently looking for a pro-life, low-cost (no monthly fees) alternative to PayPal. If you have any suggestions on this, contact us at [email protected]